Rooster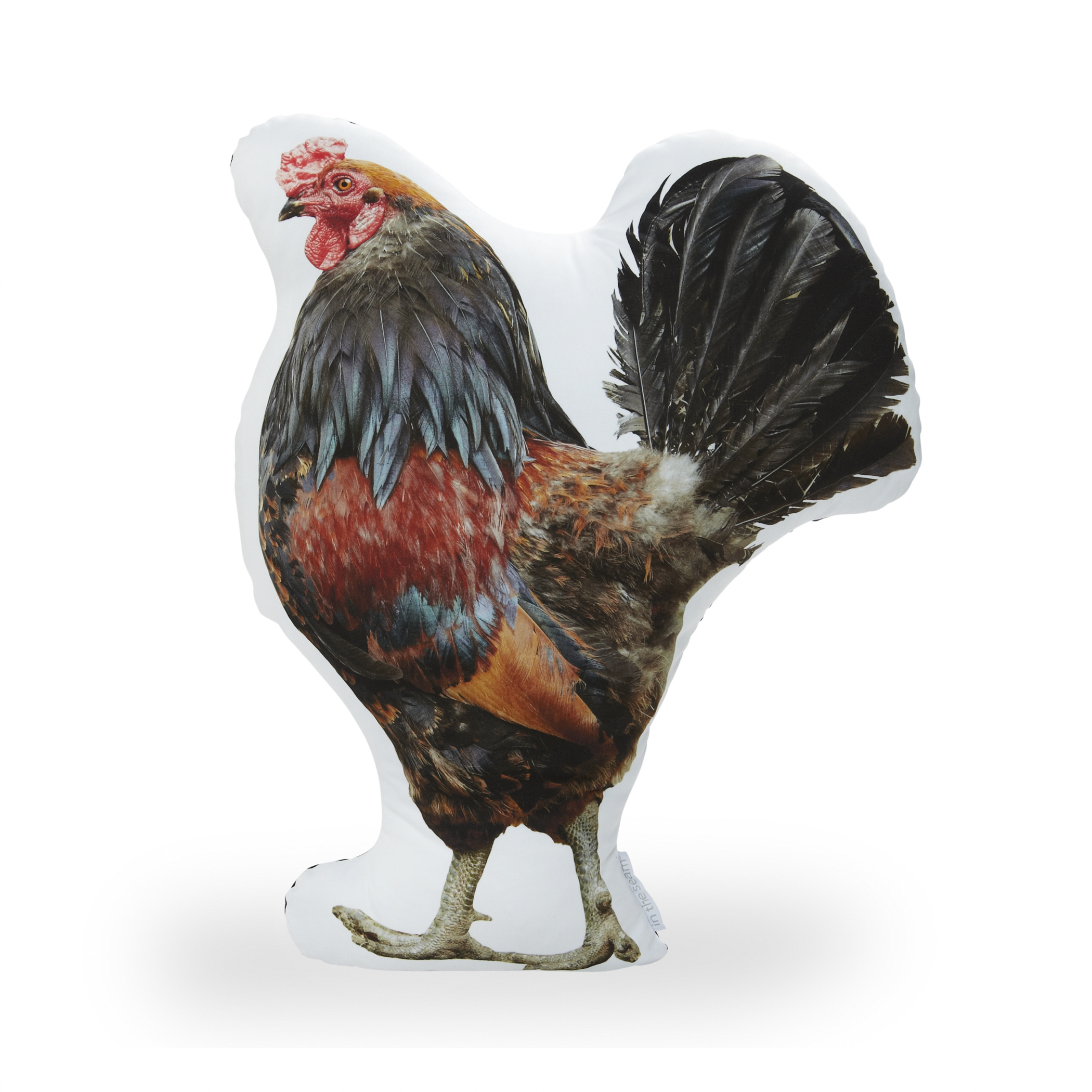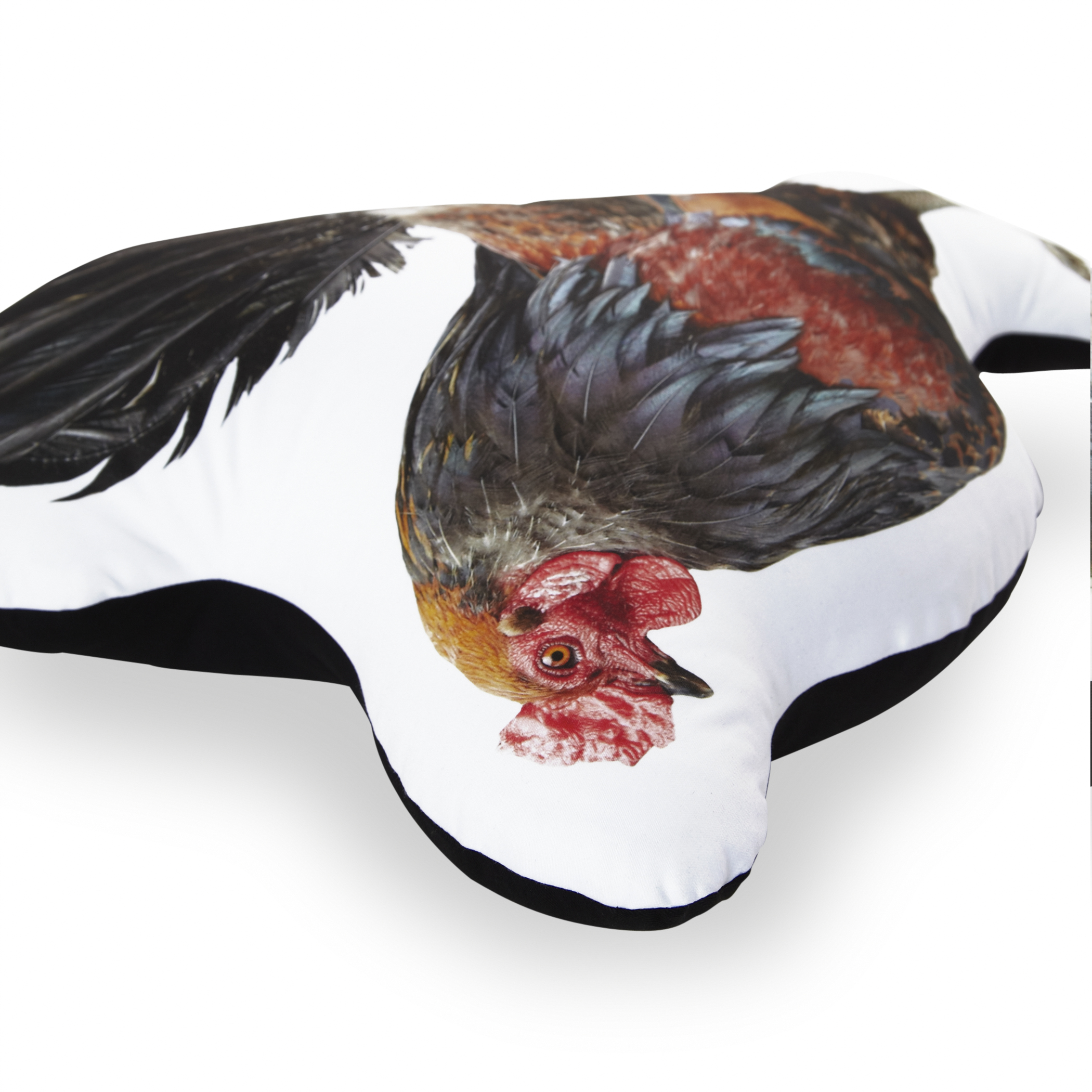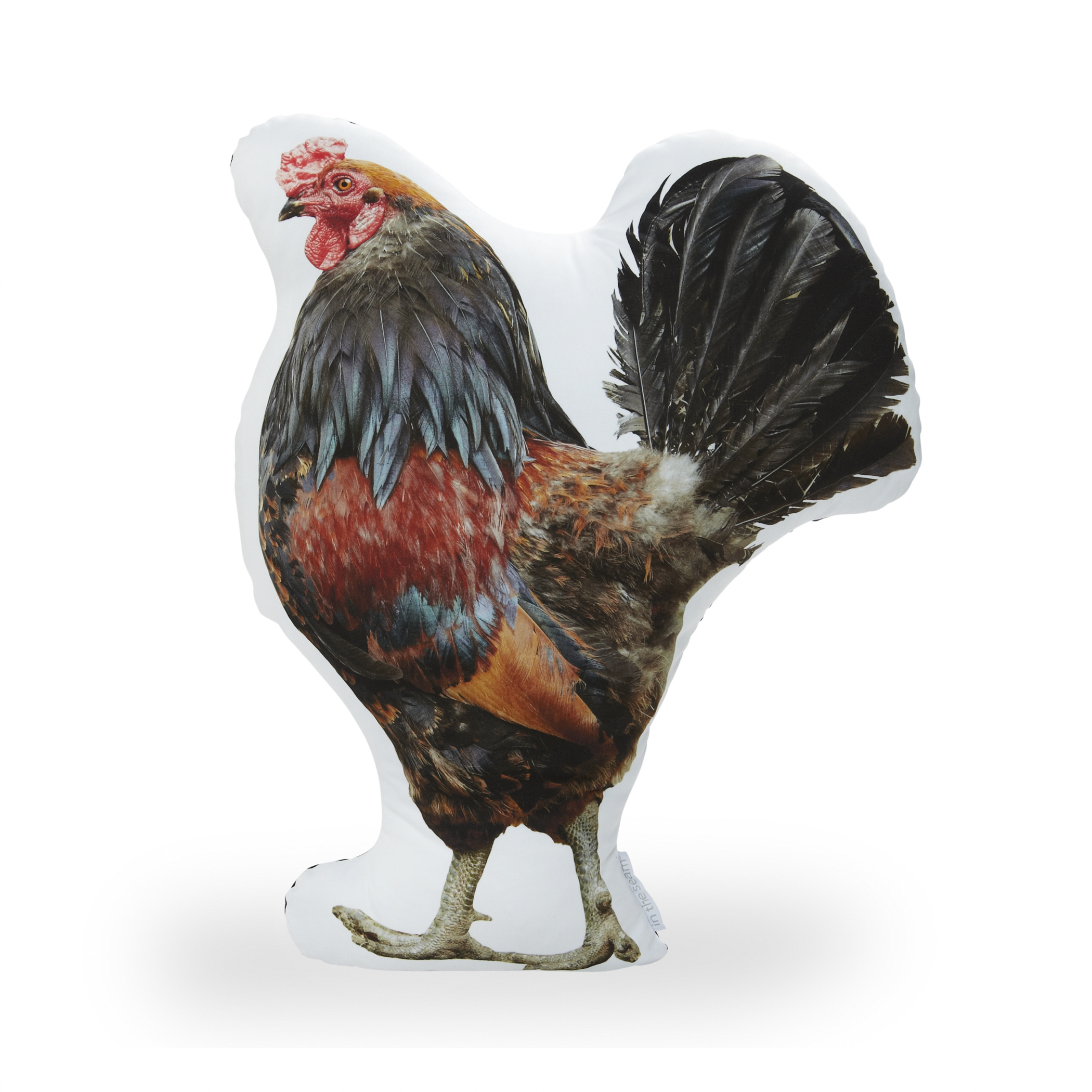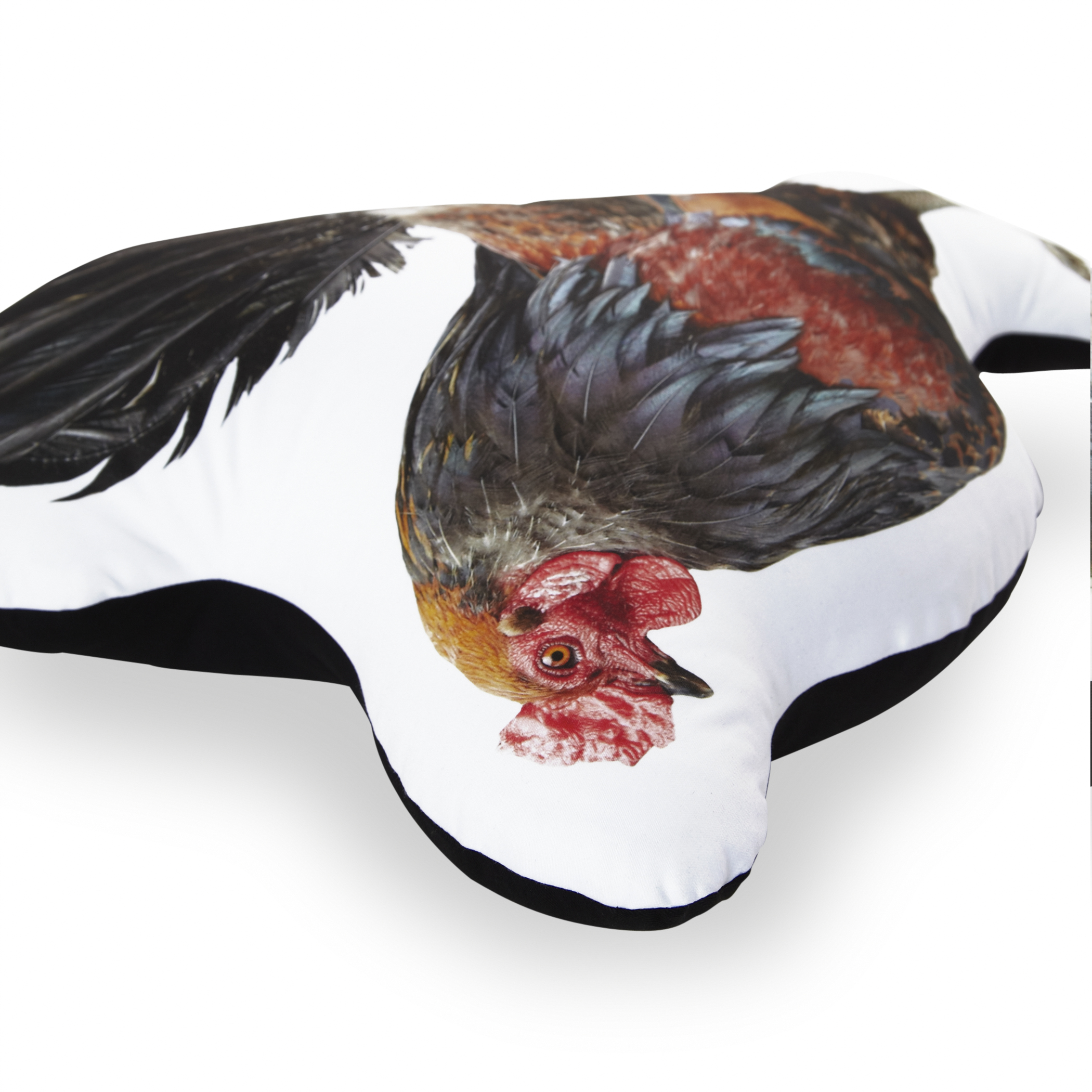 Rooster
Cock a doodle do! My dame will dance with you, while master fiddles his fiddlingstick, and knows not what to do. This perfect rooster can help you sing that silly nursery rhyme all day long. What's a fiddlingstick anyway? Maybe we don't want to know.
All pillows are made from original photographs taken by in the seam's shop owner and photographer: Ronda J Smith.
Printed on cotton sateen, hand stuffed, and sewn onto black cotton-twill fabric to create: "COUCH ART"!
Pillow measures: 13" x 15" x 4"
HANDMADE IN BROOKLYN