Peanut the Chihuahua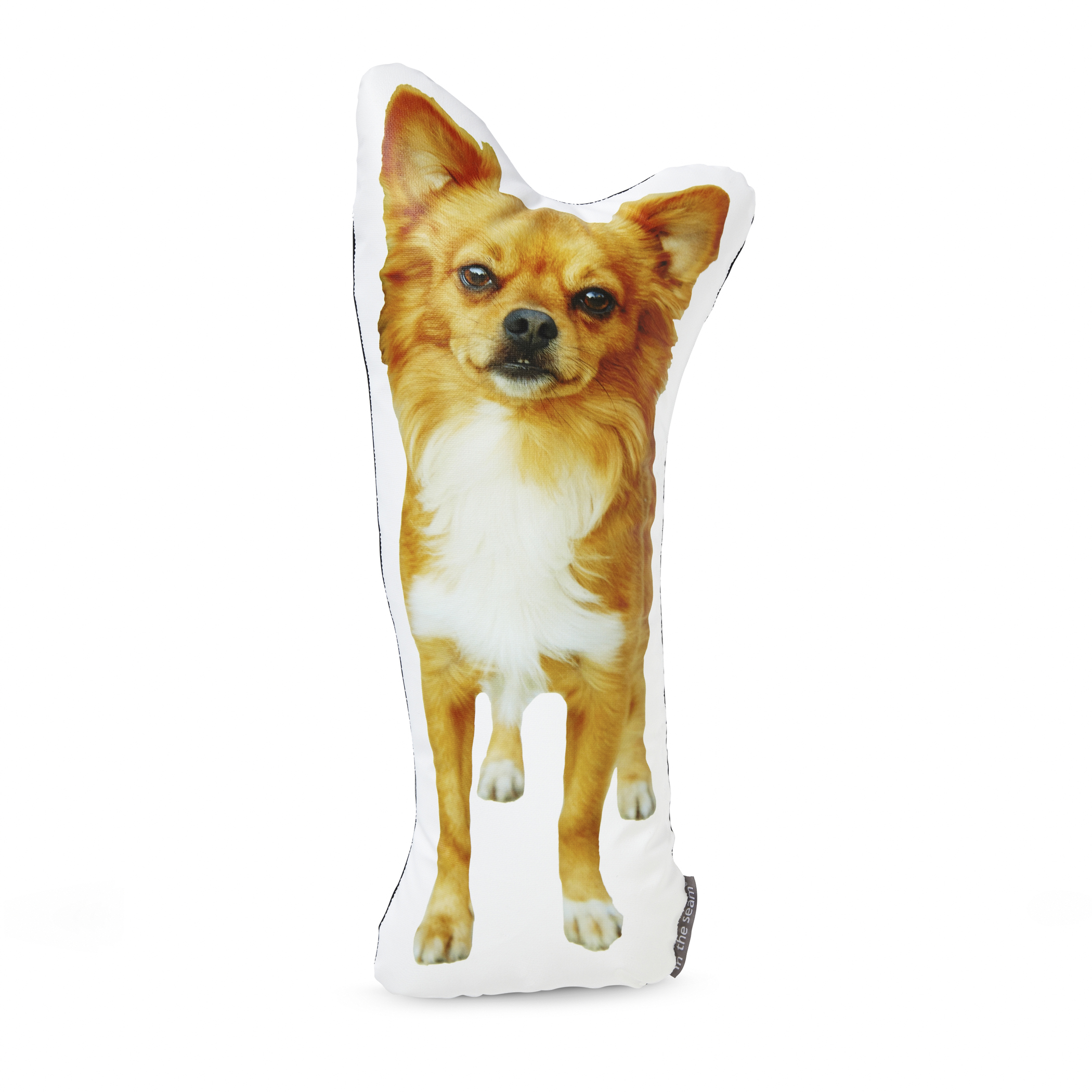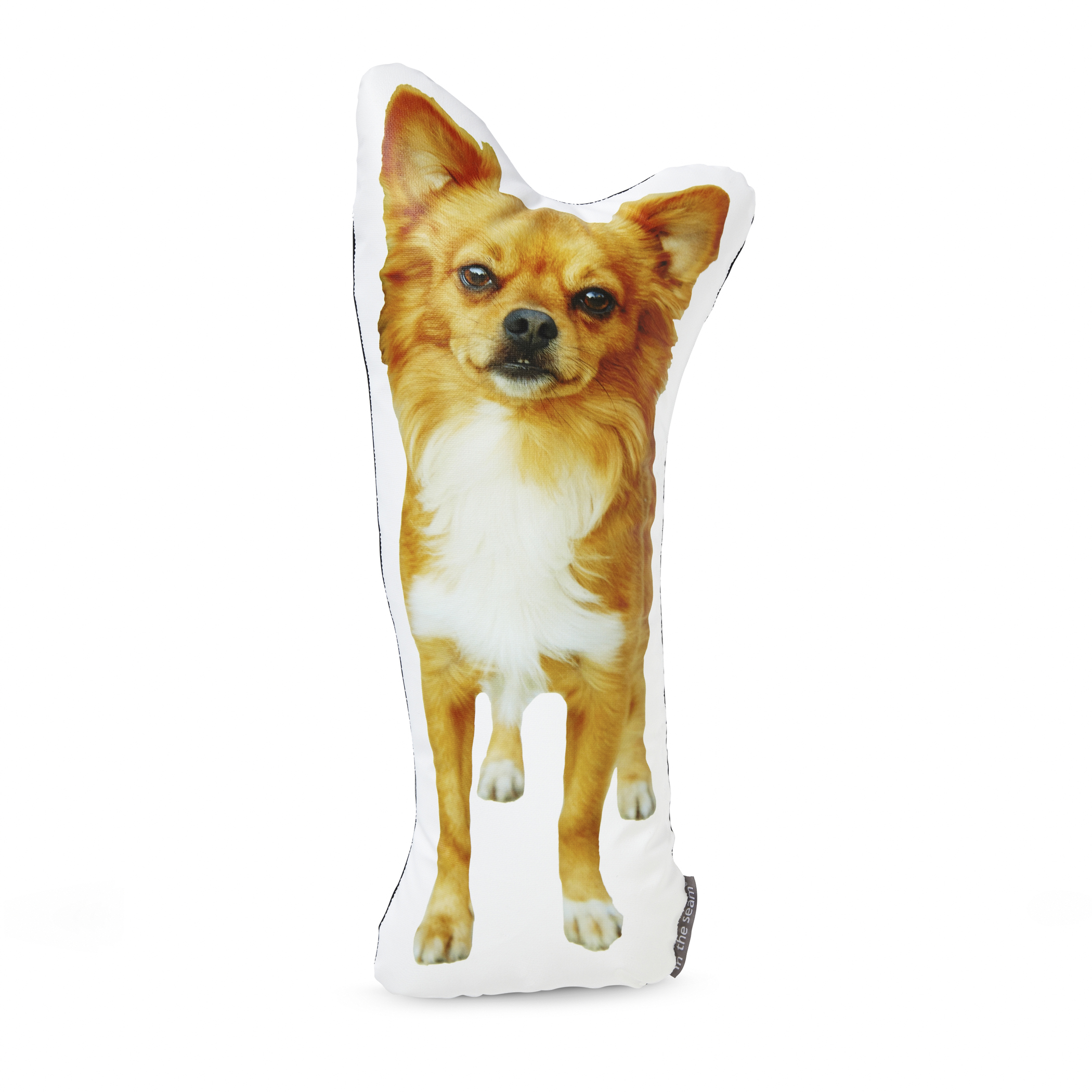 Peanut the Chihuahua
Chihuahua's are the smallest breed of dog, but what they lack in size they make up in loyalty and personality! Peanut will help guard your home and protect it from unwanted couch hogs!
*Please email me if you are interested in a custom pillow of your animal.**
All pillows are made from original photographs taken by in the seam's shop owner and photographer: Ronda J Smith.
Printed on cotton sateen, hand stuffed, and sewn onto black cotton-twill fabric to create: "COUCH ART"!
Pillow measures: 17" x 8" x 4"
HANDMADE IN BROOKLYN